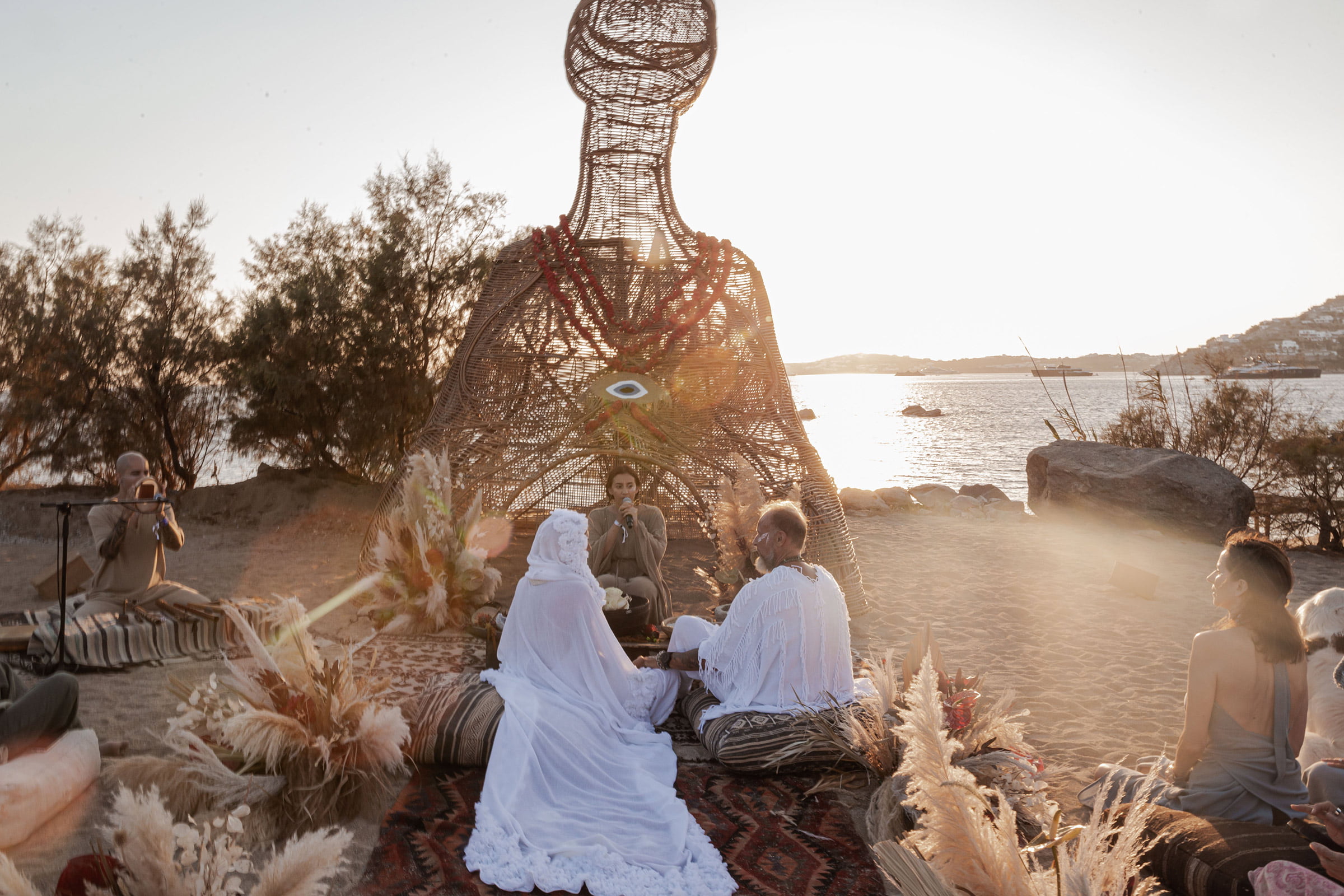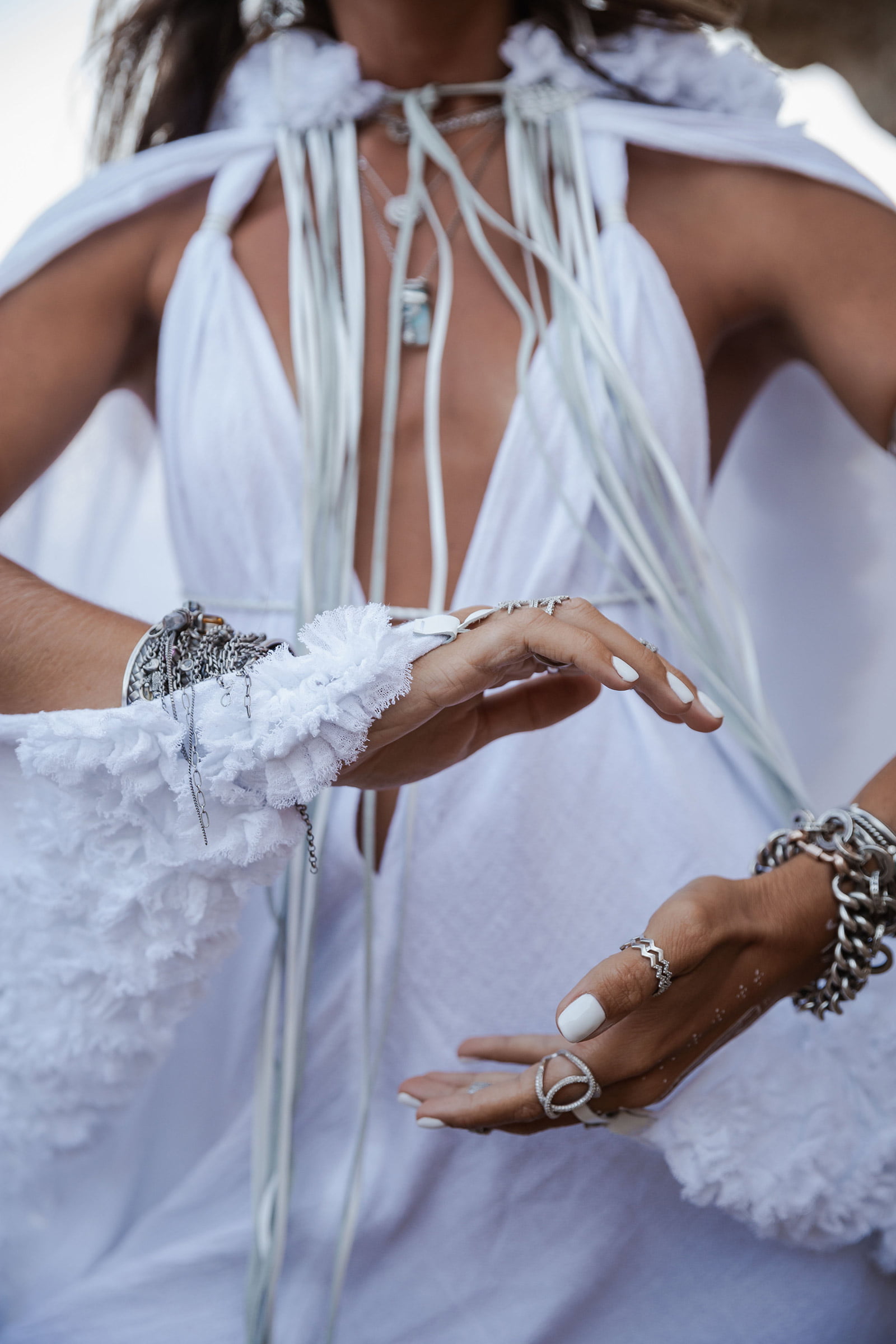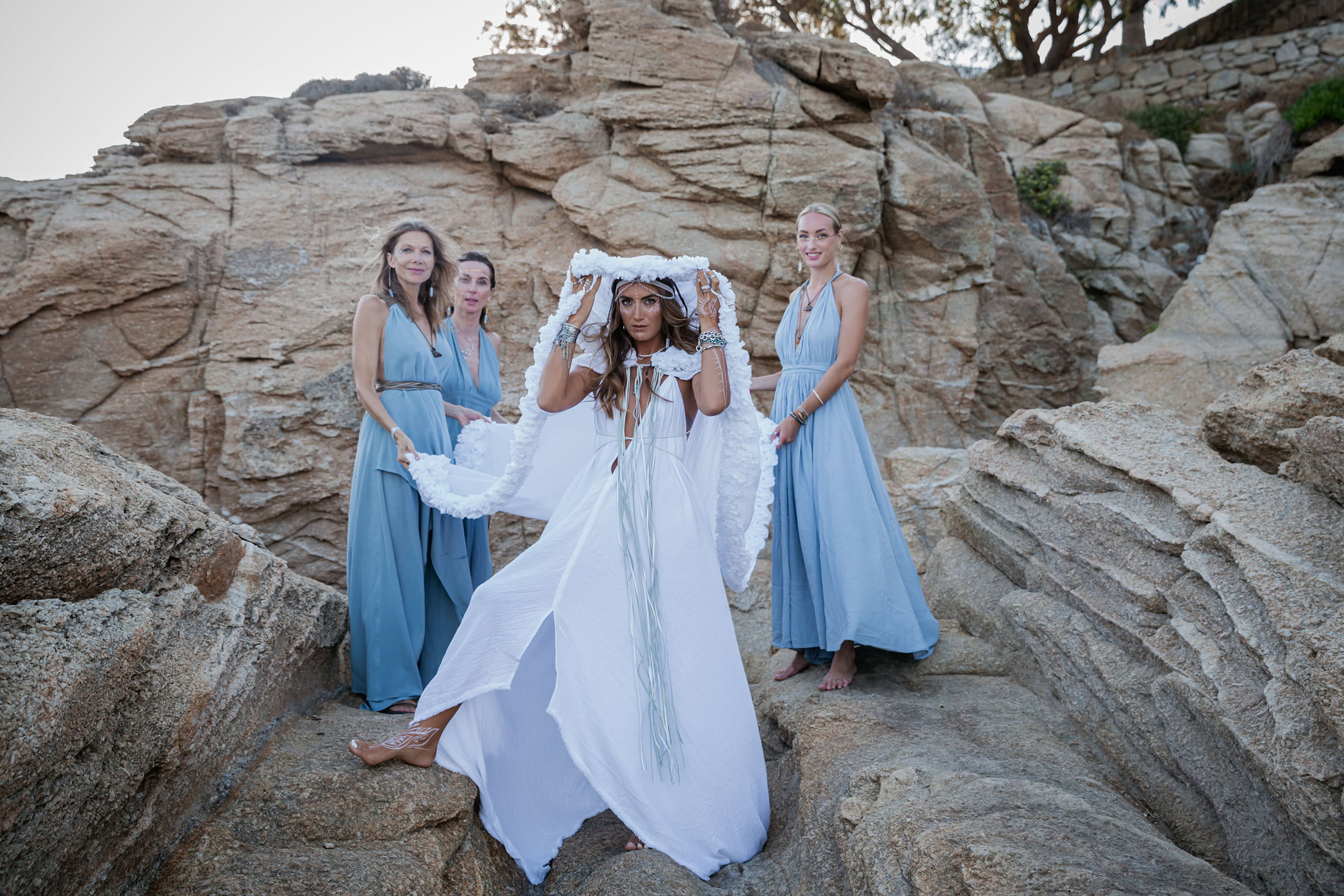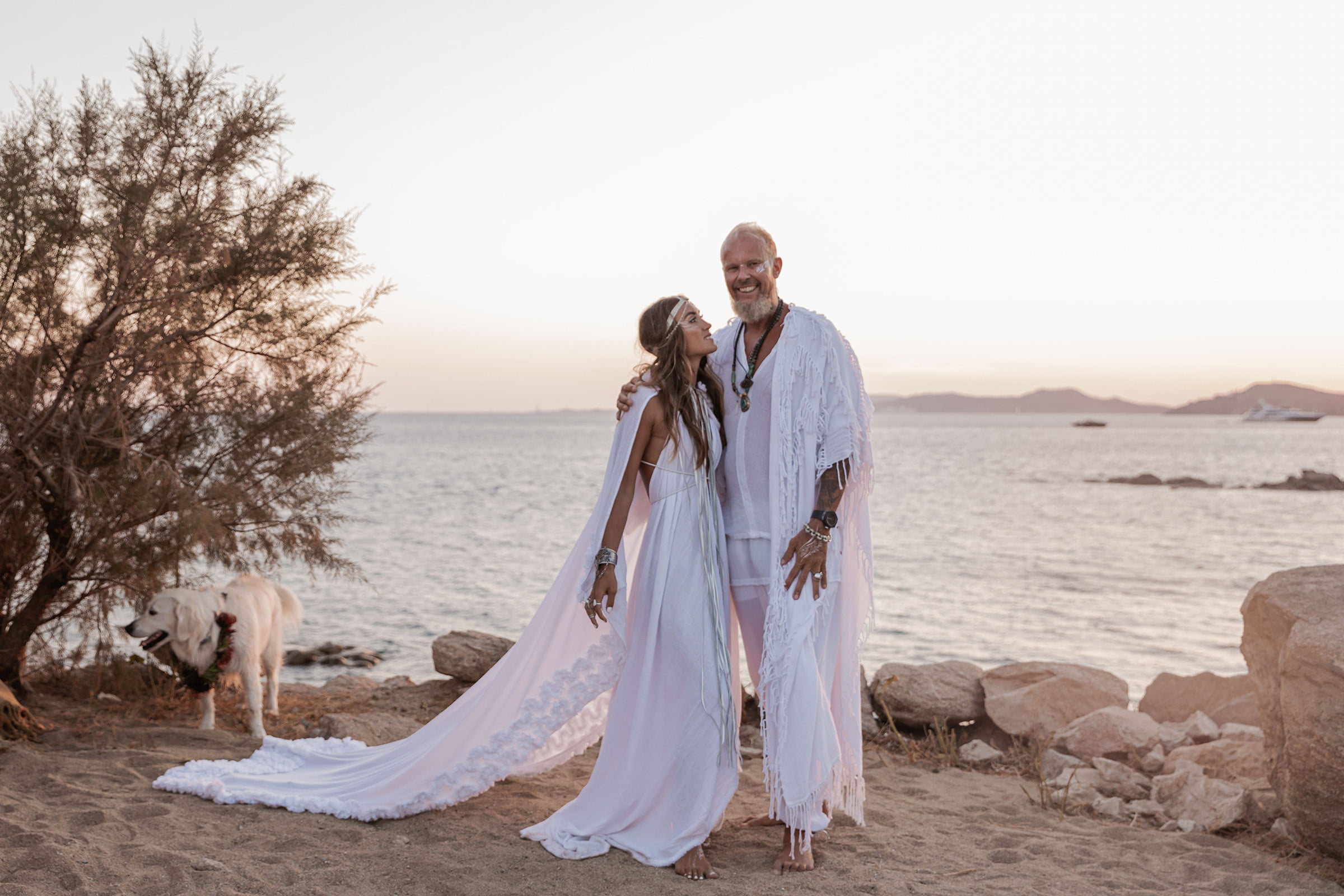 Wedding Ceremony
Let's celebrate the love!
In Kennedy's Group we are passionate about every single event we undertake, but we must admit that weddings are our soft spot. What can we say… we are always suckers for a good love story! Camille & Frank's wedding was a boho chic fairy-tale come true, and we were so honoured to by part of the beginning of the rest of their life together. Camille and Frank were seeking to experience a spiritual wedding with a strong boho ambiance and a chic vibe, where they and their loved ones would live the moment and feel the energy, but also enjoy a great party. Shamans came all the way from Mexico and all the locations were decorated accordingly, with the huge trademark statue of Scorpios being fittingly "dressed up" for the occasion.
The two day celebrations began with a deeply touching wedding reception held at the picturesque chapel of the luxurious resort on the Island of Mykonos, where the wedding dinner was hosted as well. The next day all guests were transferred to Scorpios for an amazing all day and night experience, as the beautiful crowd that had flown from all over the world for Camille and Frank's special day soaked under the Greek sun on the luxurious sunbeds, tasted light BBQ options and relaxed before the boho, on-the-beach spiritual wedding ceremony took place. All guests wished them a happy life together, while enjoying an inspired dinner and dancing until morning hours under the magic spell of DJ Valeron.